ATCi's Flagship Emergency Field Response Package
Functions
Robust application designed to provide the necessary information to Emergency Management about response crews in the field.
Mobile applications enable complete end-to-end communication between Emergency Field Response and the EMS dispatch and management teams.
Mapping features designed to utilize the incredible accuracy of our mapping products – the most accurate in the industry.
Features
Windows and mobile compatible Emergency Response platform
User-managed iOS and Android mobile applications
SMS notification
Routing based off NG9-1-1 GIS data
Tabs designed and built for individual agencies of the same PSAP

Law Enforcement
Fire Department
Emergency Medical Services
Emergency Management Offices

Verizon Connect Live Tracking for deployed responders
Secure access for authorized personnel
Integrated What3Words location technology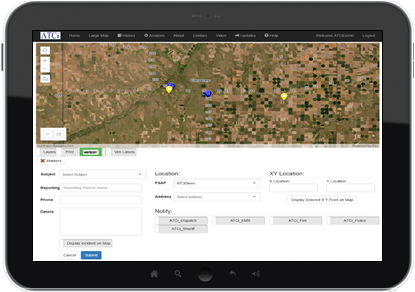 ---
Our Custom GIS Layers Provides for the Most Accurate Address and Route Data Available
View current locations of all managed vehicles

Active
Non-Active
PSAP vehicles out-of-area
Foreign vehicles currently in PSAP geographic area

Search and display addresses inside and outside of PSAP geographic area
Complete incident tracking and extensive filtering options
Google street view of address points, vehicle location, and incidents
Capability to create, review, and notify incidents.
---
X911 Demo
Link to Demo Videos while we are still working on demo sites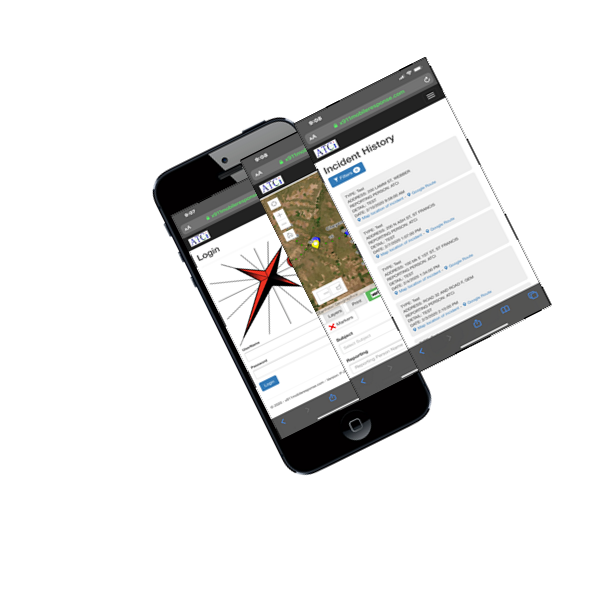 ---
Customer Stories
Here we will have customer reviews and short stories of how the product has helped.