Create and maintain a highly accurate Master Address File with ease:
In 2009, ATCi recognized the importance of accurate 911 addresses for locating emergency incidences. ATCi also recognized how GIS could enhance the work of placing address points using X,Y coordinates.
As the state of Kansas implemented state-wide of NG-9-1-1, ATCi became a valued certified vendor for this project.
---
Use AMI to automate and standardize address assignment and entry right from your GIS editing program
Make addresses immediately available to those who need them via online search or web-services
Ensure accuracy of other database addresses by validating against the Master Address File
Ongoing Validation of Address files and a transparent view of the address assignment process
Quarterly updates sent to the State 911 Council via Continuous Validation of Address Files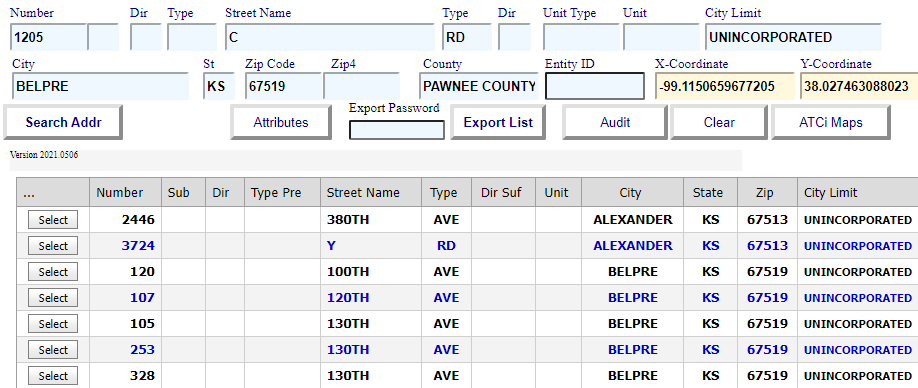 ---
ATCi is a Certified NG-9-1-1 Vendor and our products are currently being used by over 40 Public Safety offices in Kansas and Missouri.
---
Customer Reviews
---
Test Drive AMI Today
Link to Demo Site/Page
Will embed YouTube videos while Demo site is under construction